Advisory Board
Without counsel plans fail, but with many advisers they succeed. Proverbs 15:22
Chris Tarver
President
Chris is an enthusiastic, energetic, passionate, follower of Jesus. Chris has worked with students since 1980 in teaching and presenting the gospel. He says he "feels God's pleasure" when teaching and encouraging others.
The passion for reaching students, for making a difference in the lives of others has led to the development of Camp Amplify. We every child is valued by God and we want to love them unconditionally. We do this through overnight camps where we love, feed, and use activities to equip them with life skills, and share Jesus with them. We wish for the aroma of Jesus to come from everything we do and further believe that if we change student's environment God can change their heart!
While obtaining a B/A from the University of Tennessee Chris worked in Young Life Ministries. Also while in college Chris taught in Sunday School classes, and even substitute taught in public schools. Chris coached his boy's teams in youth sports growing up, he owns and has owned several businesses, Chris volunteers as a Chaplain working with the football team at largest high school in the Southeast.
Chris is recognized as an endorsed Chaplain with the North American Mission Board, is a certified Team member with the John Maxwell Organization as well as a Habitudes Facilitator with Growing Leaders.
Lisa Tarver
Secretary
Lisa grew up in a small, rural county in East Tennessee and grew up faithfully attending a small Southern Baptist Church. She accepted Christ at a young age at Vacation Bible School. During her teenage years, she played the Organ at her church and worked summers at a Baptist Camp. After 5 years at The University of Tennessee and being newly married, Lisa worked in retail management for a large department store until the birth of their first son. For 16 years, Lisa was as a wife and stay at home mom to two delightful boys. She worked part time positions while the boys were in school, but, eventually, started a full-time position with the local school board working in a high school. During this time, Chris and Lisa were very active in their church and helped weekly with visitation prospects.
Greg Garvin
Treasurer
Gregory Garvin is a vice president of National Accounts for American Century Investments®. Mr. Garvin joined American Century in 1997 and is responsible for sales, marketing and national account management through external channels such as insurance, brokerage and banking industries. Prior to his current position, he served as Vice President, Client Services in Retirement Plan Services at American Century Investments. Prior to joining the company, Mr. Garvin was a vice president at SouthTrust Asset Management Company, a division of SouthTrust Bank, where he marketed their investment and service offerings to the defined contribution and institutional markets.
Mr. Garvin holds a bachelor's degree in business administration from Georgia State University. He is a former member of the Board of Directors of ASPA's Benefits Council of Atlanta, a non-profit organization dedicated to the retirement plan industry.
Shane Clark
Advisory Board
Cleveland Police Department Crime Scene Investigator FBC Cleveland Deacon and Sunday School Teacher I have gone to Peru and Haiti for Mission work. I am currently very involved with SMI Haiti.org and have been 11 times working on schools Churches and orphanages. Most of the work we do is to build relationships with the Haitian people and share the love of Christ with them.
John Dorton
Advisory Board
Mr. Dorton is known as one of the leading executives in the marine manufacturing industry. He purchased the assets of Bryant boats in 2012 from the Bryant family where he and his team revitalized the dealer network and product line up. His team were pioneers in the introduction of wake sports to the stern drive category; having been cited for their involvement in such innovations as the Volvo FWD and the patented SportPorch. In addition, Mr. Dorton and his son launched the first Millennial based wake sport brand, HeyDay Inboards. In just 13 months the brand surged from launch to being offered by over 75 dealers in 13 countries. The brand was purchased by Brunswick in the summer of 2016.
Prior to Bryant, Mr. Dorton was appointed President and Chief Executive Officer of MasterCraft in February 1999. Previously, he served as Vice President of Marketing and Product Development since joining the Company in 1996. Within eight years after taking over as Chief Executive Officer, MasterCraft increased revenue by 400% under Dorton's leadership. During that same period the Company went from a loss to record double digit EBITDA margins. The Company enjoyed significant safety and quality gains during his tenure including: 2.1mm man hours without a loss time accident, industry quality achievements and J.D. Power award wins. In addition, Mr. Dorton led the company through three successful LBO transactions with such notable partners as Wasserstein and Company, Transportation Resource Partners (formerly The Penske Fund), Pouchine Cook Capital Partners and Charles Bank Capital Partners. Mr. Dorton also led the company through a major debt/equity trade in 2009 in order to restructure the balance sheet and keep the company viable during unprecedented economic challenges. In addition, he led the acquisition, rebuilding and eventual sale of Hydra-Sports, a premium saltwater fishing brand. Earlier in his career, Mr. Dorton was an executive in the home fitness equipment industry for Amerifit. Amerifit grew to be the world's largest fitness equipment specialty retailer. Mr. Dorton was Vice President of Marketing and Business Development for the company from its second year of business until its eventual sale. Mr. Dorton served as the Chairman of MasterCraft Boat Company, and a director for ICON Aviation and Crownline Boats. He also serves on the Executive Board of Directors of the National Marine Manufacturers Association and is the former Chairman of its Boat Manufacturer's Division and Marketing Committee. He was President of the Water Sports Industry Association from 1999 through 2001 and formerly served as the Chairman of the Knoxville Leadership Foundation. Mr. Dorton is a former member of the Marine Design Research Alliance, the Young Presidents Organization and is still currently a member of the Chief Executive Network. Mr. Dorton holds a B.S. degree in Communications from the University of Tennessee and has completed advanced studies at the Kenan Flagler Business School of the University of North Carolina, Harvard Business School and the Massachusetts Institute of Technology.
Lucas Farmer
Advisory Board
Since 2003 Lucas Farmer has been working in camp ministry. Graduating from Elon University with a degree in Leisure and Sport Management he took his passions for the outdoor and youth outreach to Eugene, OR. There he worked as a missionary through Youth for Christ and the Ice Axemen, a local high school mountaineering leadership program. His soon to be wife, Carrie, relocated to Eugene as well and they continued reaching out to high school youth in the community.
Steve Hallowell
Advisory Board
Steve Hallowell serves as the Senior Vice President of Marketing for Herschend Family Entertainment, which is based in Peachtree Corners, Georgia. Herschend is the largest family-owned operator of theme parks, aquariums and other attractions in the United States. Properties include Dollywood, Silver Dollar City, Newport Aquarium, Adventure Aquarium and Stone Mountain Park and Wild Adventures. The company also owns The Harlem Globtrotters and recently acquired Pink Adventure Jeeps in Sedona, Arizona and Las Vegas, Nevada.
Shannon Jarvis
Advisory Board
Mill Creek Head Coach Shannon Jarvis is a 1993 graduate of Elbert County High School where he played for the legendary and 2014 GACA Hall of Fame coach T. McFerrin. As quarterback his senior season he led the Blue Devils to an undefeated regular season and region 8-AAA championship before losing in the state quarterfinals. Coach Jarvis played baseball at Middle Georgia College until an arm injury ended his career.
He graduated from the University of Georgia in 1997 with a Bachelor of Arts in Mathematics. In the fall of 1997, Coach Jarvis began his coaching career as an assistant for Sam Barrs at Dublin High School. In 1998 he rejoined Coach McFerrin as an assistant coach at South Gwinnett and helped rebuild a program that had gone 0-10 the previous season. Behind quarterback David Greene, the Comets rebounded to 8-5 and went to the state quarterfinals, and in 2003, the Comets went undefeated, were Region 8-AAAAA region champions, and reached the quarterfinals again. Coach Jarvis remained at South Gwinnett until agreeing to start the Mill Creek program in 2004.
Michele Rasmussen
Advisory Board
Michele Rasmussen has been working in the non-profit world for 25 years. The past four years' Michele has been working with the Atlanta Mission on the Major Gifts Development Team. She is responsible for raising over $1.1 million dollars for the Atlanta Mission's programs and services.
The Atlanta Mission is a Christian organization that shelters 1,000 heartbeats each night for men, women and children. The Mission's mission is to transform through Christ, the lives of those who are facing homelessness and to end homelessness one friend at a time.
Before being called into ministry at the Atlanta Mission, Michele worked for The Salvation Army as a Development Director serving the Athens, Gainesville and Toccoa Corps for four years. Prior to working with The Salvation Army, she spent 10 years with the Northeast Georgia Council of the Boy Scouts of America as a Senior Exploring Executive.
Michele, along with her husband Mark, moved to Georgia in the year 2000, residing in the Lilburn area. They have been married for 27 years and have two grown children, Emilie and Ryan. Both children graduated from Brookwood High School. Their daughter Emilie is working at Lakeview Behavioral Health Hospital as a Patient Advocate and she is starting nursing school this fall. Their son Ryan graduated from UGA, is now married, and he now lives in San Francisco with his wife Faith.
Michele has been a Rotarian for the past 25 years. Currently, she is a member of the Braselton Rotary Club. She also attends 12Stone Church Snellville Campus. She has lead a small group bible study for the ladies at My Sister's House every Monday morning for the past three years. Michele is very active with her family, work and volunteering. Her favorite thing to do is travel and love on friends and family members.
Ron Riley
Advisory Board
Combining over 6 decades of experience as a husband, father, grandfather of 11, coach, businessman, motivational speaker, Sunday School teacher, entrepreneur, commencement speaker, international instructor, cancer survivor and a host of lifetime experiences GAMECHANGERS COACH Ron Riley presents real life stories in a motivational setting coupled with practical applications that if implemented could be a GAMECHANGER for attendees in all areas of life to enable them to perform to their highest capabilities to live a life of SIGNIFICANCE. Education: B.Ed Georgia Southwestern College (1971) M.Ed University of Georgia (1974) Ed.S (Educational Specialist) University of Georgia (1976)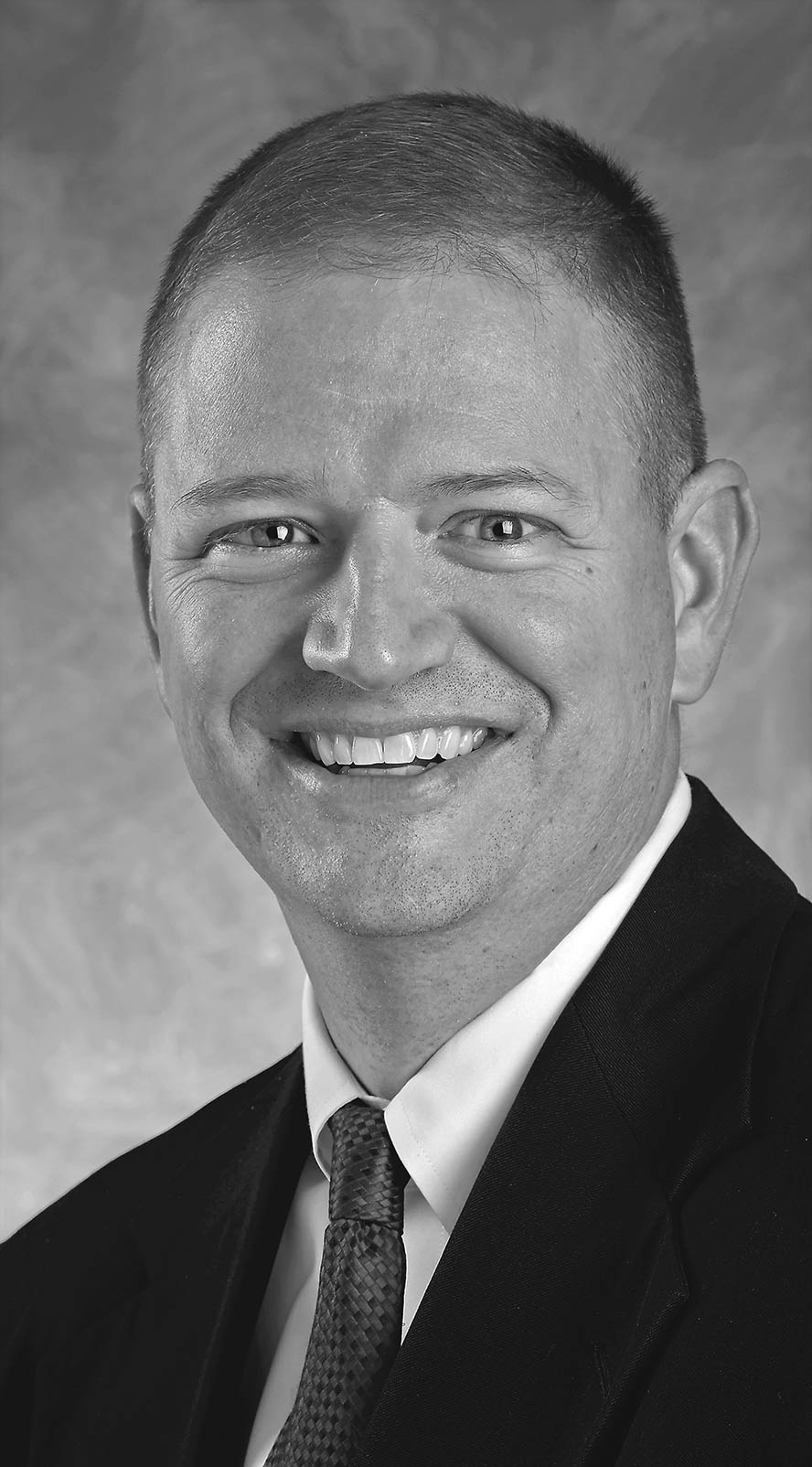 Sam Wilson
Advisory Board
Sam Wilson is a native Atlantean married for 25 years to Terri (another native Atlantan), and father of two teenagers. Having been raised by great parents (married 60 years) and in a loving family with brothers and sisters, he respects and understands the role of adults in a child's life, and the importance to children of having healthy adult affection. Sam owns an insurance agency in the Braselton/Flowery Branch area of the Atlanta suburbs, is active in the Braselton Rotary Club, has served actively in his church and on various non-profit boards in the past.