Board Members
Without counsel plans fail, but with many advisers they succeed. Proverbs 15:22
Chris Tarver
President
Chris is an enthusiastic, energetic, passionate, follower of Jesus. Chris has worked with students since 1980 in teaching and presenting the gospel. He says he "feels God's pleasure" when teaching and encouraging others.
The passion for reaching students, for making a difference in the lives of others has led to the development of Camp Amplify. We every child is valued by God and we want to love them unconditionally. We do this through overnight camps where we love, feed, and use activities to equip them with life skills, and share Jesus with them. We wish for the aroma of Jesus to come from everything we do and further believe that if we change student's environment God can change their heart!
While obtaining a B/A from the University of Tennessee Chris worked in Young Life Ministries. Also while in college Chris taught in Sunday School classes, and even substitute taught in public schools. Chris coached his boy's teams in youth sports growing up, he owns and has owned several businesses, Chris volunteers as a Chaplain working with the football team at largest high school in the Southeast.
Chris is recognized as an endorsed Chaplain with the North American Mission Board, is a certified Team member with the John Maxwell Organization as well as a Habitudes Facilitator with Growing Leaders.
Lisa Tarver
Secretary
Lisa works full-time for a large suburban school district, and she and Chris, have been married for 35 years. They have 2 children, and 4 grandchildren. Lisa grew up in a small, rural county in East Tennessee and grew up faithfully attending a small Southern Baptist Church at which she accepted Christ at a young age. Lisa graduated from the University of Tennessee, Knoxville, with a B.A. in Psychology and has a passion for genealogy.
Greg Garvin
Treasurer
Gregory Garvin is a vice president of National Accounts for American Century Investments®. Mr. Garvin joined American Century in 1997 and is responsible for sales, marketing and national account management through external channels such as insurance, brokerage and banking industries. Prior to his current position, he served as Vice President, Client Services in Retirement Plan Services at American Century Investments. Prior to joining the company, Mr. Garvin was a vice president at SouthTrust Asset Management Company, a division of SouthTrust Bank, where he marketed their investment and service offerings to the defined contribution and institutional markets.
Mr. Garvin holds a bachelor's degree in business administration from Georgia State University. He is a former member of the Board of Directors of ASPA's Benefits Council of Atlanta, a non-profit organization dedicated to the retirement plan industry.
Lynn Chapman
Board Member
Lynn Chapman is Branch Manager and AVP at Renasant Bank in Dacula GA. She has been in banking for 47 years. Lynn currently serves on the Board of the Dacula Business Association and also is a Board Member for The Women of Community Impact. Lynn has been involved in home builds with Habitat for Humanity. She and her husband Marty live in Auburn GA and are long time active members of Union Grove Baptist Church. Lynn has served in many capacities most recently as Finance Committee Chairman. Lynn and Marty are sports enthusiasts and enjoy spending time with family and friends.
Mitch Chapman
Board Member
Mitch Chapman is vice president with Northeast Georgia Bank in Braselton, GA. He has been in banking for the past 22 years. In addition to serving on Camp Amplify's Advisory Board, he currently serves on the Braselton Downtown Development Authority and is a member of the Braselton Rotary Club. Prior to joining Camp Amplify's board, he served on the Boys & Girls Clubs of Jackson County Board of Directors for 10 years.
Mitch is a UGA graduate and received his MBA from Brenau University. He and his wife Julie live in the Buford area and are active members of First Baptist Buford. Julie is a teacher at Chestnut Mountain Elementary School in Hall County. Mitch and Julie enjoy spending time with their 4 wonderful children and are avid UGA football fans.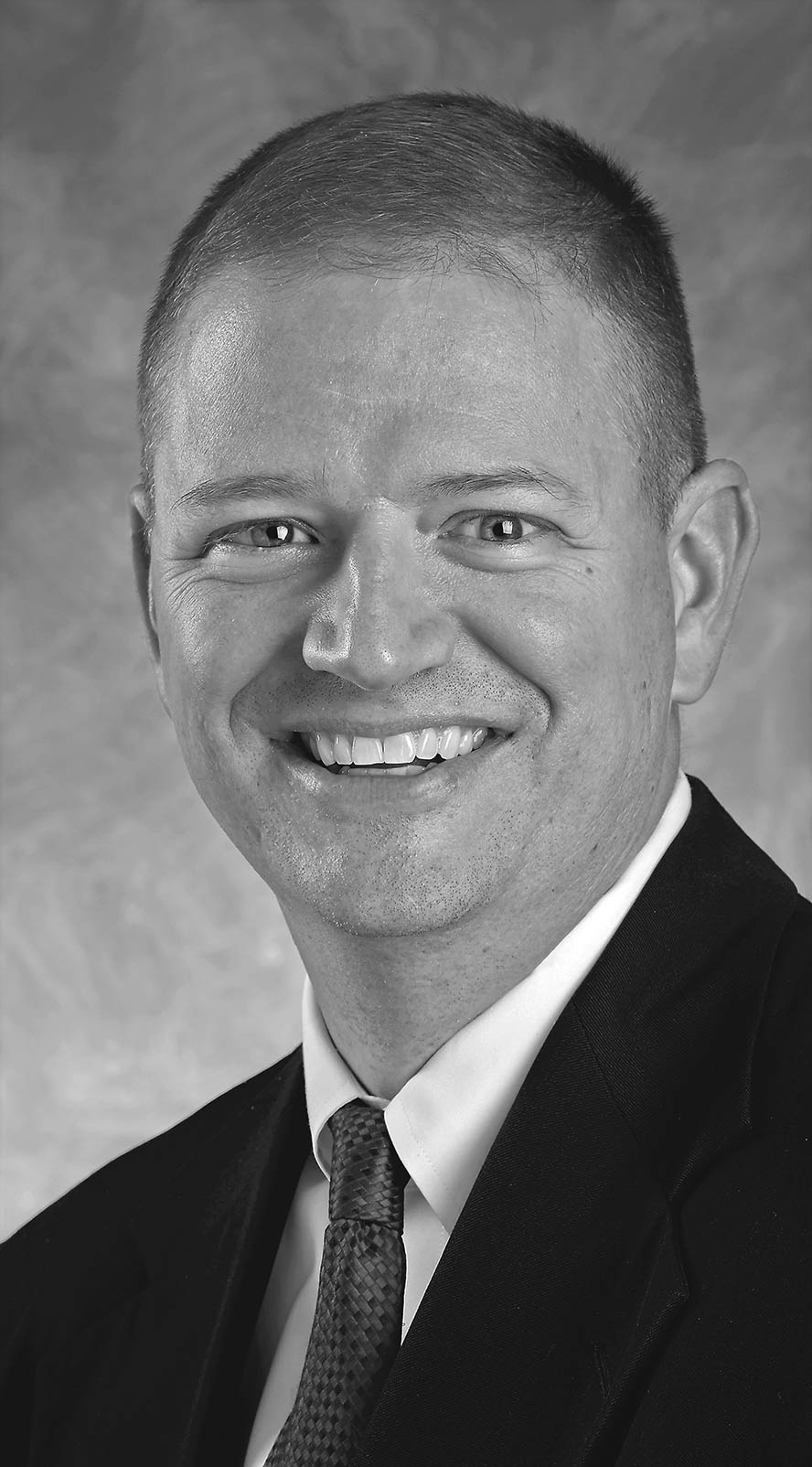 Sam Wilson
Board Member
Sam Wilson is a native Atlantean married for 25 years to Terri (another native Atlantan), and father of two teenagers. Having been raised by great parents (married 60 years) and in a loving family with brothers and sisters, he respects and understands the role of adults in a child's life, and the importance to children of having healthy adult affection. Sam owns an insurance agency in the Braselton/Flowery Branch area of the Atlanta suburbs, is active in the Braselton Rotary Club, has served actively in his church and on various non-profit boards in the past.
Marvin M. Wyatt, Jr.
Board Member
Marvin Wyatt was born in Dublin, GA and moved to the metro Atlanta area to attend Georgia Tech in 1967.  He was married to Nancy Wyatt for 32 years and has two grown children.  Nancy passed away in 2003.  He is currently married to Sue for the past 15 years.
Upon college graduation Marvin enlisted in Officer Candidate School with the U. S. Army.  He retired from the military after twenty years of service in 1990 at the rank of Lt Col..
Upon graduation from Georgia Tech, Marvin was employed by Atlanta Gas Light Company.  After serving the company for 29 years, he retired from the company in 1998 as the Vice President of Operations Support.  Marvin also served as Director of Operations of the Atlanta Botanical Garden between 2000 and 2002.  Marvin's last employment  was with the Gwinnett County Public Schools system where he served as an  Area Manager, responsible for the facility management of over 5,000,000 square feet of schools and other buildings.  He retired from Gwinnett County Schools in 2017 and has remained retired to this date.
Marvin is active in many community organizations including:
Senior Gwinnett Leadership, Board of Directors Member and Co-chair Steering Committee
Chateau Elan Military Support Foundation, Board of Directors Member
Watermarke Homeowners Associations, Board of Directors Member
Braselton Citizenship Academy
Mountain Park First Baptist Church, Deacon and Chair of Missions Committee
Mission Moldova, President
 Marvin was raised in a Christian home and spent the majority of his early years in church activities and services.  He gave his life to Jesus at the age of ten during a summer revival at Marie Baptist Church in his home town of Dublin, Georgia.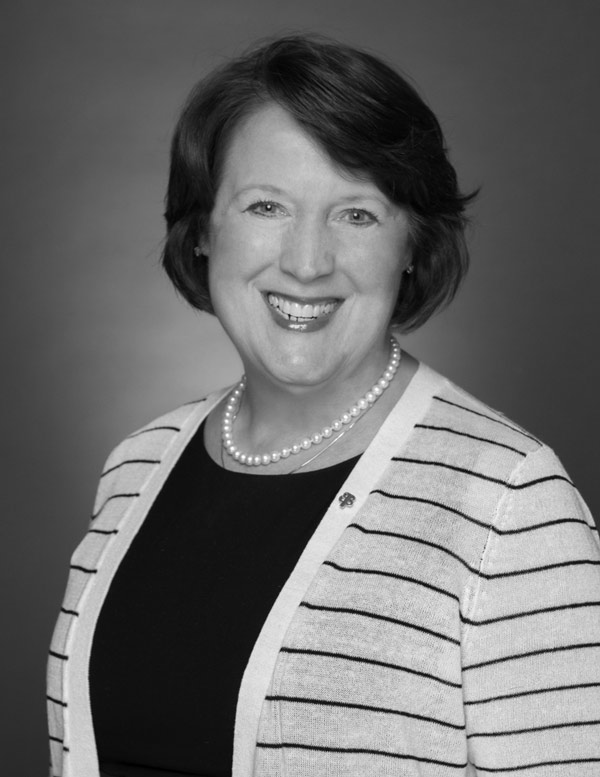 Susan Hancock Wyatt (Sue)
Board Member
Sue Wyatt retired from Renasant Bank, June, 2020 and has returned on a part time status as a Core Bank Consultant, working closely with the Company Executives on key initiatives. Sue has over 46 years in the financial services industry. 
Previous assignments with Renasant Bank included Director of Retail Sales and Service – East Division, Director of Retail Banking – BrandBank.  She joined BrandBank in 2014.  BrandBank was acquired by Renasant Bank in 2018.
Prior experience included Small Business Strategist and Market leader for SunTrust Bank.
Sue retired from a 32 year career with Bank of America in August, 2008.
Prior roles for Sue have been Consumer Market Executive, Business Banking Market Executive, Premier Executive for GA/TN, Change Management-BAI/Premier partnership development, Division Sales Executive, Division Service Executive and other various Retail assignments.
Currently Sue is engaged in the community through:
Partnership Against Domestic Violence Funding Committee
Braselton Rotary
Leadership Gwinnett Alumni Association, Study Group Facilitator
Gwinnett Republican Party, District 1 Manager
Chateau Elan Military Support Foundation, Committee member
Mountain Park First Baptist Church, Management Team, Finance Committee
Previous community engagement includes:
Gwinnett County Schools Community Based Mentoring Program Advisory Board
Regional Coordinator of Literacy Mission
Lawrenceville Kiwanis, President
Leadership Cobb Alumni Association, Past Chair
Marietta Kiwanis
YWCA, Marietta Board Chair and Finance Chair (LiveSafe Resources)
Honorary Commanders
Mountain Park First Baptist Church, Finance Chair
Cobb Chamber, Chairman's Club and Lifetime Member
Cobb Executive Women
Cobb Community Collaborative Managed Service Organization Advisory Committee
Georgia Ballet Trustees
Center for Children and Young Adults, Board Chair
Sue was raised in Wheeling, West Virginia and is a graduate of University of Georgia School of Banking and University of Phoenix.  
Testimony:  "I came to know the Lord at the age of 12. Although not raised in a traditional Christian home, I was hungry to learn God's Word.  It was not until I was in my 40s and raising my daughter in the Methodist Church that I truly turned my life completely over to the Lord.  I seek every day to know God's will for my life and lean fully into His arms knowing every step I take He has already established."